What To Expect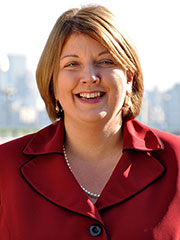 Divorce
Mediation is most commonly used when a couple has decided to divorce and wants to control the process in terms of timing and civility. The mediator, through training and specialized knowledge, facilitates the parties in addressing all of these matters. Most couples initially contact us by telephone or email. A member of our team will take down some initial information we need prior to our first meeting.
At our first meeting the divorce mediation process will be described to the parties in detail. Our work is confidential, but it is always shared with both parties. To foster trust in the process, both parties are present at this meeting. Mediation services at Hoboken Divorce Mediation, L.L.C. are offered at an hourly rate of $350.00 (lower than that commanded by Ms. Saminski in her divorce practice.)
Many mediations are successfully concluded through participation of the parties and mediator only. Hoboken Divorce Mediation, L.L.C. is unique in that when necessary, and by agreement of the parties, financial experts, business experts, tax and insurance experts, mortgage brokers, learning specialists, financial aid consultants, and child and adult mental health professionals can be accessed to help overcome any roadblocks in the mediation process, providing a higher likelihood of a successful mediation. The services of these professionals will be scheduled for the convenience of the couple in the offices of Hoboken Divorce Mediation, L.L.C. or by conference call, at the rates regularly charged by those professionals (and not the higher attorney/mediator rate).
For those who seek to engage in a dignified, respectful process on a schedule that works for them, mediation is the right approach and Hoboken Divorce Mediation, L.L.C. can provide the services to bring your matter to a negotiated settlement reflected in a Memorandum of Understanding.
For those couples who are unable to successfully mediate, as an experienced matrimonial litigator, Ms. Saminski will be able to explain the litigation process, potential costs, the players and timeline involved depending upon the complexities and needs in your case. Ms. Saminski can provide referrals, but will not be able to represent either party in litigation after substantive mediation has commenced.
Prenuptial/Premarital Agreements
For those considering a prenuptial agreement in advance of their marriage, often many dollars can be saved by having a facilitated conversation about a potential agreement, rather than the traditional proposal, counter-proposal, (what does he/she mean by this) process. The prospective bride and groom can learn while mediating a prenuptial agreement what the law would provide in the absence of an agreement and being in the same room at the same time can reduce negativity and keep the conversation amicable and respectful, as the parties plan their wedding.
Call 201.653.0300 Today
Hoboken Divorce Mediation, L.L.C.
221 River Street, 9th Floor
Hoboken, NJ 07030
Click here for Map & Directions.
Phone: 201.653.0300